San Diego is a big city. The second largest city in California, and the eighth in the US. This record comes at a good price — so many scenic buildings and structures in the beautiful city. Also comes with another price you might not want to hear about: heavy road traffic. When planning for a concert in San Diego, you wouldn't want to arrive at the venue late.
To avert that, you will need to arrange your transportation quite early enough. Which is the best for you? Uber service or black car service?
We will provide you with details about the two services in the article. But without taking you through an entire course, let's take a brief study of the two services.
What You Need to Know About Uber
Uber is an app that connects car owners to people who need rides. You can easily connect with Uber drivers with the app on your smartphone. Although Uber was founded when smartphones were beginning to gain a firm grip on the world, it is now one of the largest companies in the gig economy. Uber has since then improved lives by making mobility better.
About Black Car Service
Black car service, like Uber, makes road transportation easy and comfortable. But unlike Uber, they don't just employ your everyday car owner, but they use professional and trained chauffeurs. Also, you should not expect the usual vehicle you see every day. They use well-maintained, high-quality luxurious vehicles. Ranging from SUVs to limousines.
Now that you've gotten an idea about the two services, let's make some key comparisons, so we can now determine which is the best pick to use to and from the San Diego concert venue.
Let's dive ahead!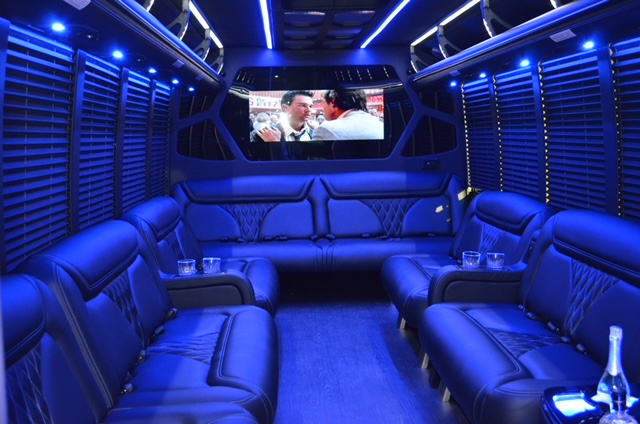 Uber vs Black Car Service: Pros and Cons
1. Reliability
This is a consideration that you must consider when making comparisons. One significant advantage Uber has is that they don't need advanced planning. They are called on-the-go. Uber rides are subjected to demand and supply. Meaning on a very busy day, as a lot of people are relying on Uber rides, it is always difficult to locate one. Or you might be lucky to see one, but at a high price.
Meanwhile, for black car service, you book in advance. And they always leave you assured to meet your ride at the designated place and time. You have a guaranteed ride. You won't experience a price surge.
Q: Black car service or Uber, which is more reliable?
A: Black car service.
2. Better security
Uber drivers are regular San Diego car owners that know how to drive. Although both Uber and black car drivers undergo background checks, if you are looking for tighter security, look out for a black car service as their drivers undergo a more stringent screening when compared to Uber. This means black car service will guarantee you better safety.
Q: Black car service or Uber, which is safer?
A: Black car service
3. Luxury
Uber, being driven by ordinary car owners, will use cars that depend on the standard day-to-day cars in San Diego. But luxury cars characterize black car services. From the popular limousine to exotic SUVs and sedans is the kind of fleet you should expect from black car services. If you don't mind using an ordinary car, then Uber should be your pick. But if you want a little show-off and arrive in class, you should consider a black car service.
Q: Black car service or Uber, which is luxurious?
A: Black car service.
4. Rental over time
When you reach out to an Uber, you get to the pickup point, wait for the ride a bit (if necessary), enter your ride, and get dropped off at the venue. Your payment begins at the pickup point and ends at the drop-off. If you want another ride to take you back home after the concert, you need to repeat the process all over from reaching out to another Uber, to getting dropped at your house.
For black car service, when making arrangements, you get the option of a point-to-point service or a rental over time. A rental over time, allows your chauffeur to wait for you until the concert is over, then he takes you back home without making further arrangements.
Q: Will my Uber driver wait for me till after the concert?
A: No
5. Professional drivers
Anyone that passes the minimum requirements can be an Uber driver, but a black car chauffeur isn't your regular type of driver. They don't just rely on navigation apps; they know the road at their fingertips. Black car chauffeurs can make the shortest possible cut to the concert venue.
Not just that, they give you options on the routes to follow. A scenic route or the shortest route. You might want to set the mood by following a scenic route and have a good view of the City of San Diego as you are chauffeured to the concert venue.
Q: Will my Uber driver ask me about the route I wish to follow?
A: No
Verdict
Professor Dumbledore said, "we must all make the choice between what is right and what is easy". In this case, you can eat your cake and have it. Make the right and the simple choice, all arranged in one package. The black car service and you won't have to bother about a lot of things anymore. Contact us now to get a black car service with the nicest rides in town. All at an affordable price.