San Diego Airport Arrival​ Pickups & Drop-off's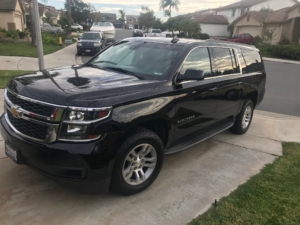 Are you looking for San Diego airport transportation car service? Everyone knows that traveling isn't easy. You spend countless hours in a tiny overcrowded plane. There's barely enough room to breathe, let alone move around. A sardine in a can has more room than a passenger on a plane. Calling it cramped is an understatement. If that wasn't enough, then there's the airport taxi rides to or from the airport. Hopefully, you get a driver who knows where the San Diego airport is.
What if there was an easier more pleasant way to get to and from the airport? There is and it's all thanks to Elite Luxury Car Service. Setting up a ride is super easy. It takes just a few moments. Think about all those terrible taxi rides you've taken while traveling. The taxi ride can be the worst part of the trip. Don't suffer another terrible trip. You dread even setting foot in a taxi. Why ruin one of the simplest things to fix about traveling? There's a more simple solution and it's right underneath your nose.
Travel in style in one of our luxurious SUVs. Each one is driven by a professionally trained chauffeur. The luxury vehicle you ride in will be both clean and comfortable. You won't feel cramped or have to worry about sitting in a dirty car. Your driver will be polite and won't need to be told how to get to the airport. The ride will be smooth and you'll enjoy the entire experience.
We know just how difficult traveling can be. The hard part shouldn't be getting to the airport or leaving it. Every day we pick people up or take them to the airport. We know San Diego Airport like it's the back of our hand. You'll never take another taxi again after going with us just one time. That's all it will take.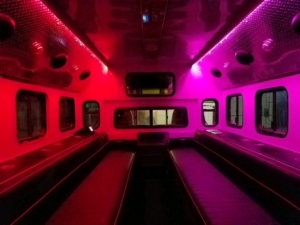 Don't confuse our services for Uber X. Each and every one of our drivers have passed a lengthy background check. We own and maintain all of our luxury vehicles. We control every aspect of our business. You don't know who's behind the wheel of an Uber taxi. That's not a concern of yours when traveling with us. We make sure our drivers are safe and your vehicle is secure. You can worry about the trip ahead or getting home and putting on your comfy slippers.
Your journey should always begin and end with us. Make sure of it. We'll provide you with prompt courteous service that will make traveling exactly what it should be, which is an adventure from start to finish. There's no need to take a seat in a mysterious taxi. You don't know who's driving it or what the condition of the car is in. Not when there's always a clean comfortable luxury car waiting to take you to your destination. Make your reservations today and learn what it feels like to be treated like royalty.
Need a Ride to the San Diego Airport? Call Elite Luxury Car Service
Now Elite Luxury Car Service is taking calls for taking or picking up at SAN. It's so easy to travel to or from San Diego Airport when you book with us. Travel in style with our luxury fleet of vehicles.
We give you the respect you deserve including quality service. We available all day every day including nights, weekends, and holidays no matter if it's business or personal.
Elite Luxury Car Service has safe vehicles in perfect condition with expert drivers. Call EliteLux for your safe, professional drivers with a guaranteed fleet of luxury vehicles. Every driver is concerned about your needs and will give you their utmost respect about your needs and concerns. Leave your stress at home and have an enjoyable trip!
Call us today: 858.333.3773 or book your ride!!