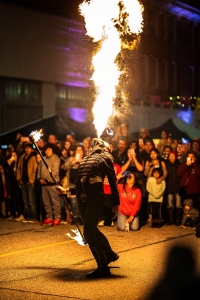 As you move south California's wine-growing region, you encounter more up-and-coming wine regions. Over the last few years, the most prominent of these wine-growing regions are now below the Mexican border. We are talking about Baja California in Valle de Guadalupe.
Did you know that about 90% of Mexican wine is produced in Valle de Guadalupe? Did you also know that (meaning: Guadalupe Valley) has been producing wine for the past 300 years? This region has a rich history which has, along with the climate, led to its unique wine-cultivating techniques and grape varieties. Part of this region's wine history is mostly attributed to the settlers from European countries (Italy and Russia) who arrived after the Spaniards colonized Mexico.
Among wine enthusiasts around the world, Valle de Guadalupe is famous. This has led to exponential growth and popularity of some of its amazing wine varieties including Chardonnay, Chenin Blanc, Zinfandel, Cabernet Sauvignon, Sauvignon Blanc, Tempranillo, Barbera, Colombard and Malbec. Just half an hour northeast from Ensenada, this region is home to over 100 wineries, all with their unique blend and style. It's hard to imagine that at the end of a 90-minute ride below the Mexican border, you would find such pleasant heaven for your taste buds.
The best time to visit the Valley is during the summer months, however many of the restaurants of Valle de Guadalupe are open all year round. If you are thinking of visiting during the months of June to October, you will find Seasonal country (known as Campestre) restaurants open. Also, this is the best time to enjoy the breathtaking view of the Valley, as well as savor the luscious tastes of artisanal food and the unique taste of the wines of Valle de Guadalupe.